How To Measure For Skylight Roller Blinds
What you will need
Pen or pencil
Paper/notepad
We are currently able to supply our own brand of made to measure roller blinds for all branded skylight windows listed below;
Velux
Fakro
Rooflite
Dakstra
Dakea
Keylite
Branded skylight window codes can be identified from a metal data plate on the sash of the window, similar to the example below.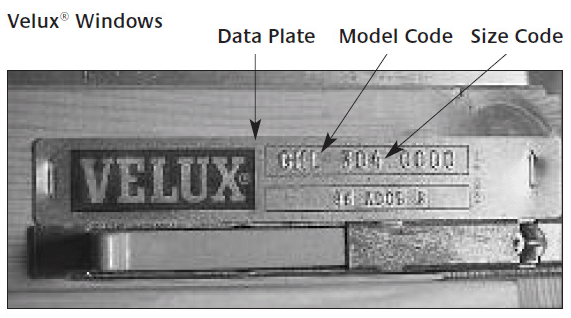 There will be no measuring required for this blind type.
You just need to supply the window brand and codes and we will know the sizes to make your blind from this information.
If you cannot find an exact match to the code on the data plate of your window on our website do not place an order for a similar code as the resulting blind will not fit your window.
If you have a window brand/window code not found on our website just take a photo of your data plate and email us and we will see if we can assist.
Please note -  Draughts in the room can cause the fabric to come out of the blind side channels. This happens as a result of the pressure differential between the front and back of the fabric, i.e. when a door is suddenly opened. This is not a fault and the fabric can easily be slotted back into place.

See our 577 reviews on Trustpilot